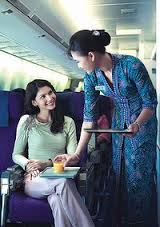 From the Herald The pattern of most games this season has been a goalless first half before eventually overcoming teams after the break. This was their 13th win in 13 league matches, but it was an unusual event since the decisive moments came during the opening period. Arbroath were swept aside with decisiveness and assurance.
Ally McCoist had prepared his players for a hostile environment. The weather can be traumatic at Gayfield - it is not unknown for waves to crash over the wall on the far side of the pitch, and for the wind to whip ferociously - but all that the sides had to contend with was a sharp winter chill. There was scope for Rangers to perform with authority, since the conditions were so benign, and the visitors took full advantage. Arbroath were obliging, too since they could not defend even basic situations.
"For 45 minutes we were excellent, but I didn't think we were clinical enough," said McCoist. "We played some great football and created a lot of chances. I'm thrilled that the wind stayed away. The only problem is that it didn't take the cold away. I was delighted because we've all been up here on wild nights when it just changes the game completely. So it suited us for it to be so calm."
The hosts ought to have established some defensive security, but they were scarcely able to clear their lines. It took only 90 seconds for Rangers to score, and the simplicity of the goal was a rebuke to Arbroath's organisation. Ian Black bent in a free kick and Jon Daly stretched out a leg at the front post to steer the ball past Scott Morrison, the Arbroath goalkeeper.
The lead came casually, and that allowed Rangers to perform with a sense of comfort. Black brought some dynamism to his game, passes tended to be sent forward swiftly and with intent, and Fraser Aird played with directness and purpose on the right, where his quick feet and instincts often caught defenders unawares. He was not always able to take full advantage, since his final pass was misjudged at times, but he brought a different dimension to Rangers' game compared to Arnold Peralta, a central midfielder who has been played on the right this season. Nonetheless, Aird could be a creator, and his deliveries brought dangerous headers from Lee McCulloch and Sebastian Faure that both flew over the bar.
Arbroath did not lose their self-esteem, and they remained game enough to occasionally push Rangers back. Lee Erwin, the rangy centre forward, forced McCulloch and Bilel Mohsni to keep their wits about them, but misfortune was never far away for the home side. Lewis Macleod almost benefitted from their ill-luck when his cross skipped off the head of Bradley Donaldson, sending the ball flashing past his own goal. The mishap was only delayed, though, since moments later MacLeod's shot from the corner of the penalty area ricocheted off Donaldson on its way past Morrison.
Old flaws were never eradicated, though. When Rangers won a free-kick on the right, only minutes before the interval, Wallace curled it into the box and Nicky Clark evaded some loose marking to head past Morrison. The game was already over, but there was no let up in the determination of either side. Arbroath still wanted to make an impact on the game, while McCoist is attempting to instil a ruthless streak in his side.
The intensity tailed off a little after the break, but there were moments of notable ability. They were not restricted to the visitors, and Erwin spun away from Mohsni before releasing Christopher Scott, but the midfielder's shot bounced off the upright. Rangers were at their most accomplished down the left flank, where Macleod and Wallace dovetailed impressively. McCoist held his head in his hands when one clever interchange between the pair ended with Wallace delivering the ball across the face of goal, only for Daly to be unable to reach it and finish from close range.
The direct approach was still more effective, though, and Daly used a cushion touch to kill one through ball before lifting a shot over Morrison and off the post. Arbroath cleared, but the ball was quickly returned upfield, and was moved into the path of Nicky Law but from a central position just inside the penalty area, the midfielder rashly shot over.
There was still room for distinction in the second half, and with 12 minutes remaining, Steven Milne took to the field for Arbroath. The former Dundee and St Johnstone centre forward was making his final appearance in professional football, before taking "a well-earned break then joining Tayside Police" said the stadium announcer.
"We set up to try to stay in game as long as possible and stressed the importance of set pieces," said Paul Sheerin, the Arbroath manager. "It was an uphill struggle and we let ourselves down in the first half."