A small away turnout at the National Stadium on a damp but dry afternoon, until 5 minutes from the end. Rattray and Griffen started at the back with de Milta, Doris and Swankie up front - other positions unchanged.
We started reasonably brightly passing the ball well with both de Milta and Swankie showing up well. There were half chances at both ends before a nice passing interchanging move by Arbroath pulled out the Queens defence an de Milta put ina good cross for Swankie to head in - after 12 minutes. A better start for a change
We should have known better - we hedl on for less than 3 minutes. Queens won a corner on the right and big defender Brough outjumped Rattray to head in.
Queens had more possession for the next 15-20 minutes but we didn't look unduly troubled. For the last 5-6 minutes of the half, we fairly roasted them creating chances, gaining a succession of corners and fairly decent chances which Swankie and De Milta didn;t capitalise on. At one corner on halftime we were suckered - the ball came out, Flyer didnt win a challenge in the middle the ball went right and was headed in while our defence was still scrambling back - right on halftime. undeserved. Yellow cards for Doris and McCulloch this half. Their keeper was in difficulties- Gavin Swankie tried a shot from the restart which he caught under the bar
Second half saw a purposeful Lichtie put some passes together and a couple of lame shots (we only seem to do lame). Then a ball into the box allowed Doris to get his body in front for the big Queens defenders to push over. He converted it well. 2-2
Thereafter, we looked the likelier. A fantastic chance arising from a break down the right from de Milta saw the ball fall to Falkingham who shot wide of keeperless goal from 4 yards. That then a sending off for Doris was the turning point. Hill had a coupe of good saves to keep it going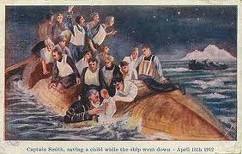 From wher I sat, Doris was tripped by the centreback as they ran towards the centre - the ball was nowhere near. I didn't see he had any reaction other than to complain to the linesman. Whether he was sent off for verbals or for a retaliatory elbow I don't know.
Queens didn't take long to capitalise. three minutes later a straight ball into our box from the left was diverted by the Queens defender past Hill. Still we plugged away though on the back foot before suicidal defending by Sheerin who passed the ball into an oncoming attacker (rather than hoofing clear) and we were out of the game.
For the last 7-8 minutes we again took the upper hand, passing the ball reasonably well - Swankie spurned a couple of decent chances, and strikes by McAnespie and Sheeri didn;t trouble their keeper. the salt was rubbed in the wound when a Queens break late on another cross from the right headed past Hill.
Inexplicable. what started so promisingly turned into the usual defensive fiasco. there are also signs - with Doris and Sheerin - that frustration is emerging. We probably had 55-60% of possession today, carved out quite a few good chances but converted too few. At the other end, our defence again proved itself fragile - generally from breaks. There is little sign of much protection in front of the defence
As we've found all season, Queens were a bigger team, more physical and more competitive. Like other sides, they swarm in numbers and with purpose.