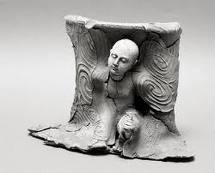 After last Saturday's debacle, Manager Sheerin rang the chances - out from the starting lineup went two Sheerins, Griffen while Gibson was injured. McAnespie, Hamilton and De Milta all started with loan signing Durnan at the back. Significantly Marco was back in the middle of the park and, while he isn't yet back into best form, he was influential and you could hear him encouraging the others
On a lovely afternoon for fitba, the small Shire travelling support were as vociferous as any in recent seasons - and deserve great credit. They brought some atmosphere to a Gayfield which might have been in mourning otherwise.
It was a rather nervy afternoon as Arbroath stuttered to get into a game in which Shire controlled the bulk of possession - going close but no coconuts. Occcasionally, we showed a glimmer of potential going forward and we also managed to show a bit more grit and stability at the back. But most fans were relieved to get a win and three points although the corner has far from been turned
Just a few highlights. 27 minutes into the game, with Shire coming on stronger, Falkinham does a nice shimmy with the ball to create space and an intelligent Swankie run onto the through ball is coooly finished past the keeper 1-0.
Soon after Hill was called into action to make two solid saves as Shire ended the half on top.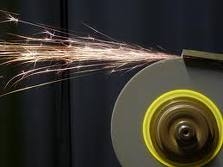 Second half we struggled to get going. After about 60 minutes a nice interchange saw the ball passed to Hamilton on the edge of the box, he brought a great save from the keeper and DeMilta rushing in fired against the post and the danger was cleared.
Ross and Sheerin replaced Hamilton and Swankie after 70 with Ross booked immediately for his first challenge. The ref's performance was questionable - Flyer was booked when he was the victim of a high challengge in the middle of the park. He later managed a strong challenge down the line which sent the shire player flying into the wall.
82 minutes and as the crowd was getting restive and the players nervy, Ross smartly hunted down a loose ball the keeper failed to clear, it broke to McGowan who smashed it past the defender on the line.
90 seconds later Shire had a penalty which was blasted high and wide. They deserved something more from this game but we're grateful to het our home season underway ... and a remarkable clean sheet too!
Big relief - but a huge amount of improvement still needed. We're still ceding the midfield to the opposition hunting in packs - our players are still working how to play together and we're not sharp enough in winning and holding the ball. (see the stats below)
But we'll settle for this - well done