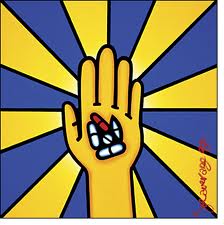 On a warm breezy afternoon at Gayfield, recent disappointments were reflected in the low turnout - 408. The game was played to a subdued atmosphere. Yet again significant changes to the starting lineup saw Griffin back at centreback, Shields a surprising addition to add bite in midfield and Ross upront with Swankie and De Milta.
Over the piece Arbroath had much more possession than in recent home games, and also managed a significant number of goal attempts inlcuding a couple bouncing back off the woodwork. But a combination of poor finishing - Ross, Swankie and Doris all spurned good chances - and no breaks as well as decent goalkeeping kept us out.
With the wind at our back playing to the harbour end, we saw enough of the play up the Albion end. It was good to see some longer range efforts from the likes of Flyer, Swankie and Falkingham but none on target. Closest we came was a great gavin Swankie freekick which cannoned off the bar, and then a rather lame Ross effort which slid past.
Second half we took a stronger grip on the game. Swankie was fed in for a one on one by Ross but the keeper saved, then a Ross efort came off the post. Albion had some brief spells themselves, with a long range off the bar and severla efforts soon after narrowly missed. After 70 minutes, our dfefence looked exposed again as Love finished off a nice more with a shot into Hill's net.
Hamilton and Doris replaced Ross and De Milta. And it was the sub combination that grabbed the equaliser with Sheerin's cross from the right headed back across goal by Hamilton for Doris to nod in. We pressed again to the end and came close but an overfussy referee stopped some moves well on.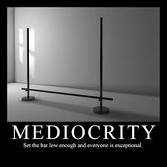 There was some slight signs of improvement but there is a mood of dissatisfaction among the fans. Division 3 sides seem compact, energetic and physical and deny space and we need to be able to compete and show guile. We did seem to win more ball in the midfield but too often the automatic response was to pass it around at the back, sometimes creating danger. Fans are concerned that we don't yet have a clear system, and don't match teams competitively for all that we sometimes show some nice touchers
A reliable finisher would be great but even a bit of pace upfront. Still we didnt lose. Several fans were heard to say they weren't coming back after a series of insipid home performances so collectively we need to up the ante and get motoring.