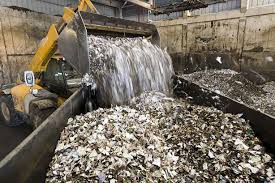 At a chilly Broadmoor, it was a makeshift defence that started with young loanees McGeever and Rowan starting, and Paul McManus thankfully back up front. Only 5 subs on the bench again - we are running short of players especially experience ones such as Nichol, Johnstone, McBride. The pay-what-you-like offer saw a slightly better home crowd than normal and a good Lichtie turnout
Arbroath again seemed to struggle on the plastic, especially first half and while we knocked it around the back, could barely strong two passes together across the halfway line. Uneventful first 20 minutes and then a nicely worked short corner on Clyde's right saw a great cross finished off with a power header by our former player Ross Fisher.
We cam more inot the game later into the first half but Murray missed two decent chances and Linn dallied on another so we went into the break 1-0 down.
Second half we looked much more determined. Stewart replaced Lowdon on the left and, 15 minutes in, loanee Grant replaced Murray and we took a grip of the game. The equaliser came on 67 minutes - good work by Bobby Linn on the right sw a cross fired in which eluded everyone. Stewart collected and put in a great cross for Whatley to nip in with a well placed header.
We pushed strongly after that and spent the rest of the game camped in their half. We created a few openings, nothing very clearcut, but the final finish on our part was lacking as balls whizzed past the post. Clyde were happy to hang on for the point
With Albion managing a last minute winner at Montrose, the title spot is no longer in our own hands. We need to impose ourselves early on in games - we came right back into this one but cannot afford to keep going behind. The effort, application and desire is there but the passing is not on song right now and we're not getting the breaks