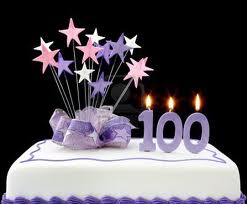 Good Lichtie support at a chilly but bright Station Park, snow piled up around the pitch for this critial playoff 6 pointer.
We had the upper hand for the first 20-25 minutes and it was our creative left flank - a Sheerin Hamilton interchange that allowed the latter space to put in a great low cross for a returning Steven Doris to convert after 7 minutes.
Brian Kerr suffered a nasty knee injury after 25 minutes and Forfar assumed the ascendancy for the rest of the half. A break down our left saw a fine ball across the goal converetd by Denholm. For the rest of half Fofrar got stronger
Second half was highly entertaining - a good few penetrating attacks by both sides. After 56 minutes a stary pass in midfield led to Templeman being fed free on the left side of the box and he slotted past Morrison. Barely had we had a chance to reconsider our options than another great creative move down the left saw Hamilton bursting into the box and smashing high into Hill's net 2-2
For the next 20 minutes, there were chances aplenty for both sides as defences struggled to get a grip. Forfar should have done better with a couple, but determined goalline clearances kept us in it. Didn't Sheerin hit woodwork around this time.
First Smith, who;d had a good game was replaced by Rennie then Holmes, who'd been excellent was replaced by Bayne as subs. Rennie injected some of the life, pace and trickery that we saw early in the season.
After 73 minutes, Sheerin swung in a great corner for the right into a crowded box for Travis to head home, Hill was booked for complaints.
Forfar pressed hard for the equaliser and we were being pushed back to a worrying degree though looking dangerous on our breaks.
Then a late attack down the right saw the ball fed from the right across to Sheerin 25 yards out and he smashed it past Hill's left hand for the icing on the cake
That's 5 wins in the last 6 away games - what a transformation