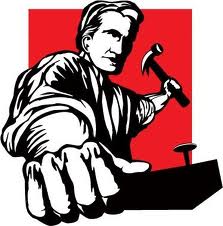 Healthy crowd (701) on a chilly Gayfield afternoon with a side-on breeze. Griffen came in to partner McManus in the centre of defence and McAnespie started at left back. McManus limped off after 15 minutes so it was a big ask against an overgrown Stranraer team, with few players under 6 feet
First half into the harbour end, we looked the more enterprising with clever interchanging as Strachan, Falkingham and Swankie showed their tricks. Stranraer were taking no prisoners and the referee was taking no action. We carved out several half chances but nothing clearcut. In the first 20 mnutes, Stranraer made a few openings themsleves but finished weakly or wide.
Second half continued as the first, as Arbroath continued to have more of the play, with Swankie brining the full box of tricks. More close calls but nothing clearcut.
The game transformed itself on the 70th minute. Strachan jinked into the box and fired a shot and Stranraer central defender smashed an unbeatable og into the corner.

Almost from the kick a long ball went forward, Hill came to the edge of his box and was adjudged to have handled receiving a red card. the crowd, already incensed by the officials' failure to stop the blues persistent and cynical fouling didn't swallow this decision.
But Burns came on as sub keeper to have no chance with an Agnew freekick which deflected off the wall. Within a moment, the ball went over our defence to One who chipped the keeper. From edging ahead we were suddenly 1-2 down and with only 10 men
To their credit, Arbroath settled and started playign with more urgency. Swankie was taking the ball into dangerous positions and on 82 minutes justice was done when he picked up a loose ball at 30 yards, ghosted into the left channel and fired a great shot past the keeper. Superb finish and so sweet to get level
One missed an easy chance at the other end but it was Arbroath who finished the stronger and, with luck and some balanced decisions, could have taken it
The team showed great character to recovere from the enforced defensive reorganisation and then the triple whammy. They showed determination, commitment and skill
The officials gave us nothing- the standard continues to fall.
On the plus side, the point we took denies Stranraer, still a contender 2 vital points. Very well done team