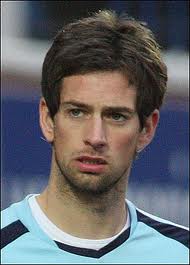 A healthy turnout of Lichtie fans at Ochilview but nervy and taciturn - well outsung by the amazing home support. It was suprising cold and blustery and the plastic pitch was not playing true - strange bounces throughout the game
Arbroath had Chisholm back but Sheerin on the bench, with Darren Thompson starting at leftback
Playing into the wind first half, we were second best all over the park. Shire are more at home on the plastic but we seemed to lack urgency or the skill to cope with the conditions. Shire spent most of the half attacking, creating good positions, winning corners but generally shooitng wid
Since we just couldn't get hold of the ball, we had ur rare forays across the halfway line, often orchestrated by Strachan who looked the most composed. in one attack on 30 minutes a Gibson shot from the right appeared to be clearly deflected by a defender's hand but the ref was unsighted.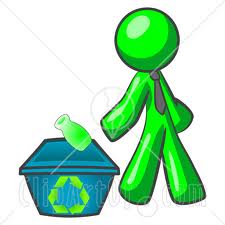 On 27 another defensive catastrophe - Hill and McManus somehow got in each other's way for a routine ball, the ball broke free to Cawley 30 yards out and he finished well.
Completely undeserved we were level just before the break - a long ball forward was somehow missed by their keeper and Chisholm headed efficiently into the empty net. What a let-off
The ref walked off to a chorus of boos at halftime. He gave Shire a succession of very soft fouls yet turned a blind eye to infrigements on our players
Second half with the wind at our backs, we had a good spell for 20 minutes after halftime. Swankie started getting hold of the ball down the left and looked lively
On 50 minutes a Gibson puledriver smashed off the bar. On 54 minutes a rather speculative cross from the left was met by a superb Doris header which flew into the keeper's top right hand corner. Our best headed goal of the season.
We stepped up a gear and then Swankie was set free d

own the left and finished with real aplomb across the keeper on 63 minutes. 15 minutes later and now in control, Swankie broke free again and made it 1-4 with a clinical finish. We haf other chances.
Shire were not out of it and four minutes late a great shot from the egde of the box sailed past Hill. But Gavin Swankie capped a great second half display with a magnificent shot on the volley from out left to make it a hattrick on 90 minutes
Let's not be fooled - this was an erratic showing by the Lichties. We seemed slower to each ball for much of the game and, for whatever reason, struggled to get our passing game going in the conditions. But we also held out and capitalised when the tide starting running in our favour.
A few other results were favourable but with a quarter of the season left, we need to up our game for the tough challenges ahead this coming week.
Though some fans were shouting `easy, easy' by the end, this was not a rout by any means despite the scoreline