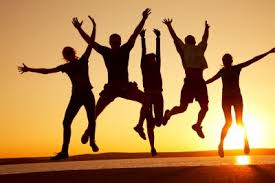 On a bitterly cold, bright afternoon 30 miles down the North Sea coast, a large turnout of Lichtie support - and quite vocal - created a positive atmosphere.
The first half was fairly even. We took the lead after 10 minutes with a slick interplay down the left with Murray coolly slotting home after going around the keeper. We held that lead for only 6 minutes when a real soft penalty - did the player fall - left McShane to convert on 17 minutes. Good saves by their keeper kept Fife in it, but it was an evenly fought half
Second half, we came on late and, within 4 minutes the infamous Ross Campbell ws shown a straight red for an overstrong challenge on Hunter, It looked bad but Hunter continued after treatment and Fife sat back.
Suddenly, with 3 excellent goals in 7 minutes, we were home and clear. Another great Johnstone pass fed Lowton who fired in from the left fro McManus to convert slickly. Then another McManus-Murray interchange down the right left Murray free to score convincingly.
On 65 minutes, neat footwork in the box and the ball fell to Murray to convert very slickly, and to celebrate his second hattrick for the Lichties this season.
From then, on Arbroath seemed content to dominate possession and pass the ball all the way around and back. East Fife looked utterly beaten and created few chances on the rare occasion the ball came into our half. Lowton, McManus and Murray were subbded by Easton, Buchan and Smith
Ironically, just at the death, when East Fife were trying to apply pressure, we scored a classy breakaway goal to add the icing on the cake, wih Easton feeding a pass through to Smith who finished expertly.
Overall a joyous day in the festive season at a ground where we've had a poorish record in recent years. It was gratifying to see our midfield so much in the ascendancy and our (relatively makeshift) defence cope well. Up front, we posed a pacy and slick threat time after time and East Fife could not cope