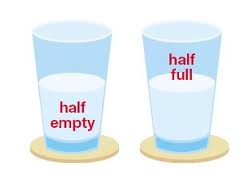 Lichtie fans will recall that East Fife had become a bit of a bogey team in recent seasons. Our 3-0 win at Gayfield back in September was our first win in the last dozen games against them.
E Fife have been struggling somewhat in the last month or so, we're still in contention at the top. The impact of different expectations is clear from the fans' analysis
On Away from the Numbers:
"What a game! End to end stuff with a draw probably a fair result although we had the chances to win it"
"That was a great game of football.A much improved performance from East Fife and thought we played our best football in months.A much better shape and balance to the team.We missed two golden chances from point blank range when it looked easier to score.We had no weaknesses on the park but thought linn was outstanding today as was campbell. ..the two new lads look like being great signings. Arbroath never really troubled us from open play but always posed a threat from set pieces.Sheerin delivers a great ball from set plays.Their second goal was a gret free kick and that kind of thing is impossible to defend.I dont know what has been said by robbo at training but the players played with a lot more fight and commitment.A special mention to hissie as he led the line well"
"Absolutely brilliant game today - a real advert for the Scottish Second Divison. Both teams showed great commitment. Cook's goal was excellent and to be fair to Swankie of Arbroath, it was a very well taken free kick which he scored. Cant really fault any of the players today. Think Arbroath will be slightly happier with the result given the balance of play"
By contrast, Lichtie fans thought our performance was poor .. despite having to get back on terms twice. Changed days
.