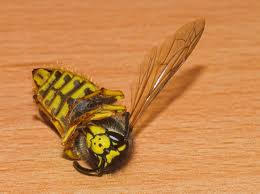 From the Alloa fans forum http://www.alloasupporters.org.uk/forum/topic.asp?TOPIC_ID=2496&whichpage=2
Gaberston: As a regular supporter and paying customer I must say that the Alloa performance against a very pedestrian Arbroath side was absolutely woeful. ..... As for up front, no penetration at all. We keep signing mid-field players when since the start of the season it is obvious that we need to address our lack of capability in front of goal.

Last few games have been poor but at least we managed more than one effort on goal.
Donald: Must be said that we were really poor against Ayr a couple of weeks ago and whilst the team battled hard for a great 3 points at Forfar last week, it certainly wasn't a vintage flowing Alloa performance. We got it away with it the last couple of weeks but obviously didn't today. I am sure the manager will kick a few backsides and get the team going again.
Absolutely dreadful stuff to watch, I can only remember each team having one attempt on target all game.

Tam: It's a slight concern that we have pretty much guaranteed a play-off spot and have nothing much to play for between now and May. That's now 3 or 4 home games in a row where we have looked poor for at least an hour.
The wily wasp: A total display of disjointed football today. No positives can be taken from that game today surely.A frustating day all round. Never really got going at all and I lost count of the amount of times Doyle was pounding down the right screaming for the ball to be passed to him but no pass was forthcoming. Was hopeful of more attacking football when Grehan came on as he would hold the ball up and lay off to others but he did not look all that interested as to be fair no one in an Alloa shirt seemed to be with the exception of Doyle. Cawley was not allowed to play his natural game and anytime Doyle did have the ball and tried to get forward Arbroath forced him inside off the wing especially in the first half. Hartley will have to get the players fired up for Wednesday and start picking up points again especially with Brechin breathing down our necks. If we play against Brechin and QOS in the coming weeks as bad as we did today then I can see us losing quite a few goals, heads will drop and who knows how precarious our play off place then becomes. Sorry for my comments being so negative but that has to be the worst Alloa have played in a long time.Arbroath were not too great either but they knew how to retain possesion and keep us frustated so fair play to them. Reading comments on P&B from Arbroath fans saying that we didnt play too bad today Eh?. We were mince and need to start getting our act together and do it pretty soon. I thought Paul Sheerin had an outstanding game for Arbroath today and totally bossed the midfield.