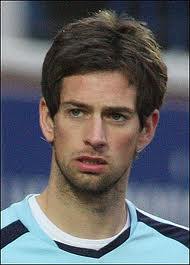 In stormy conditions and over the usual Shielfield ploughed field, Arbroath showed Celtic the way by scoringg four late goals. The first half was fairly evenly matched with chances at both ends, Berwick probably having the better of it.
But we held on well and turned the screw in the final quarter to hit four in the last 20 odd minutes. Like the Montrose game, this was sweet revenge for the 4-1 thrashing only 3 months ago.
Two-goal Swankie sinks Berwick
Gavin Swankie netted a brace as Arbroath hammered promotion rivals Berwick 4-0.
All four goals came in a frenetic 20-minute spell in the second half, with Swankie bagging two before Ross Chisholm and Keith Gibson got in on the act.
Berwick had more than matched the visitors until Swankie's opener from 12 yards after 68 minutes seemed to send them off the rails.
The midfielder, who also scored twice in Arbroath's 5-0 demolition of Montrose this month, then doubled his tally with a coolly-placed shot from similar range.
Youngster Chisholm netted his first goal in professional football when he turned in Josh Falkingham's cross from inside the area.
There was more to come for the rampant visitors as Gibson rose to nod home Kieran McAnespie's flighted cross with two minutes left.
A Berwick fan's view -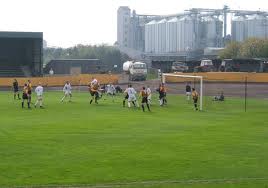 From HibeeJibee P&B
Poor performance from us in the 2nd half. The defence just switched off, and then subsequently fell apart, contributing heavily to the first 2 goals (in particular) and the 4th.

The weather conditions (strong blustery wind blowing across the pitch; wet, cut-up surface but without huge amount of give; drizzle) made things difficult...

... but then again, it's the same for both sides.

We produced some good chances in the first half, including a few occasions where someone dallied when they should just have let a shot away in the box.

Equally, we had a few desperate clearances and blocks in our box. And Peat made a couple of good saves today too.

We looked OK going into half-time and began the second half brightly, but thereafter we started having a lot of sloppy passes; giving possession away in our final third (often trying to do a long-range pass which, given the pitch and wind, was madness); and failing to pick-up properly. Defensive slackness and midfield brittleness were the features from there-on in, sadly.

Altogether - simply not good enough.

I also didn't really see the point in throwing O'Reilly on at 4-0 down with 2mins left. He should've come on whilst 0-0, or 1-0 down, for a rapidly fading Brazil.

You wouldn't have known that was the same team which held SPL leaders Celtic to 1-0 for 80mins but 6 days ago.