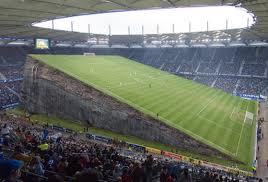 A decent Lichtie following for our second encounter at the National Stadium, though as always, it was far too quiet.
De Milta came in, Falkingham returned and Griffen dropped to the bench.
Like last week we made a great start when after 4 minutes and our first attack, a well flighted freekick out left by Swankie was glanced in by Malcom to give us a great start. Thereafter, we conceded territory and possession to Queens for the rest of the half.
Queens showed up well up front with pacy and tricky wingers on both sides causing a succession of problems. Our midfield seemed rather porous and the exposed defence didn't convey confidence. Up front, Swankie barely saw the ball and Doris battled gamely to try and keep possession.
In-form Queens must have earned about 10 corners as they came at us in waves. it looked like we might go in ahead when, after an earlier decent penalty appeal hd been turned down 5 minutes earlier, Malcolm took the left winger out after he had passed Flyer. Result a goal as the last action of the half.
The Lichtie faithful were rather downbeat at halftime. But it was a more robust showing second half. Doris dropped deeper and De Milta was asked to get more involved. We started taking the initiative, creating half chances though the half was fairly even and Queens continued to press but with less threat.
Swankie and Doris had decent chances, and we won a number of corners. At the other end, Queens came into the game and after their left winger broke free only a timely intervention by Hill kept the score level. They started winning corners again and we were pinned back, but trying to break on a number on occasion - our will to win the game was clear even late on.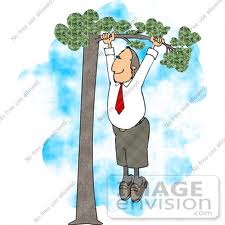 Queens came closest when a long dipping shot bounced back off our bar but it ended all square.
Overall, we were second best today but the second half showing was much brighter as our midfield managed to get a better foothold in the game. At times we were swept aside in the middle and outpaced at the back so we can feel good escaping with a draw. The match stats below - 12 QP goal attempts to our 3 and 10 corners to our 3 - are a fair reflection
Its a concern that the confident more cohesive showings of a few weeks ago have gone into a stuttering mode. On rare occasions, we showed flashes of class in a fluid passing movement but it was Queens who looked the likelier.
Still getting results when not at your best is supposedly the recipe for a successful season. So well done for sticking with the program and seeing it through
Not so many standout perfomances today. Swankie looked good whenever it came and others stuck to their tasks. Some fans seemed a little hard on Paul Sheerin but his neat touches around the middle seem essential lubrication to our play. Despite a need for freshening up, neither subs McGowan nor Sheerin J got near the play - which is a concern.