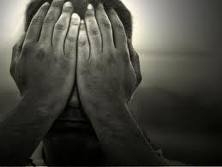 Blustery day of mixed clouds and sun and a plastic pitch that looks likes it dying already. There were relatively few Lichtie fans on our side of the segregration - last weekends showing against Annan proving discouraging. But at 1,012 it was Montrose's best crowd for ages and the locals gave rare voice, occasionally humorous.
Lichtie fans were concerned that the same 11 that failed agasint Annan started. Hamilton is still injured and even Nimmo, promising off the bench in recent weeks, didn't even make it as sub.
Right from the off, you heard the Mo players shouting and encouraging matched by virtual silence from Arbroath. Is it because the manager himself plays? The writing was on the wall after 8 minutes when a decent corner from the right eluded our defence and was met by a powerful Campbell header. It was cleared off the line (according to Arbroath fans down that end) but after consulting the lino the goal was given. All Mo goals were scored by ex Lichties - just to rub it in.
The game was fairly evenly matched for the next 15 minutes but then we were slow to react to a Montrose corner on the left and Hegartyu fired in a superb strike in the top corner from the corner pass. Sloppy again,
We came more into it for the rest of the half though always vulnerable and open to t Montrose raids - we were making them look like a half decent team. For us Swankie kept trying and put in some decent balls while McGowan was tireless. J Sheerin was again struggling to get into the game but sliced a great chance wide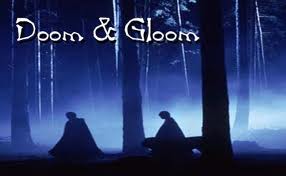 It started to look humiliating when Paul Tosh fired in a decent shot from the right after 32 minutes. The home crowd was gleeful and some Lichite fans wavered and thought of leaving
Halftime saw Dimilta and Ross on for J Sheerin and McCulloch, then Shields on for Gibson after 66. we looked more threatening after the break and controlled the game for 10-15 minutes. Dimilta looked lively and threatening but, a Ross flick that hit the post aside and a shot that was fortunately cleared by an unsighted Mo defender, Mo's defence seemed solid
As the game wore on, Montrose were coasting and several probing attacks alsmost resulted in goals. Hill was solid. The wind and the timewasting actually meant relatively little football later on
An abject result and a very worrying performance. Some of the concerns expressed
a. Little fight and no talk - mo were more up for it and won virtually every 50:50
b. Shaky defence and poor midfield cover.
c. Lack of any goalscoring threat
It looks like both Sheerins may have to make way - for different reasons -in the rehaped team. We need Marco back in the middle organising. and we need maybe Gibson alongside giving some cover in front of a slow defence. Not sure where goals are coming from - loan signings urgently needed