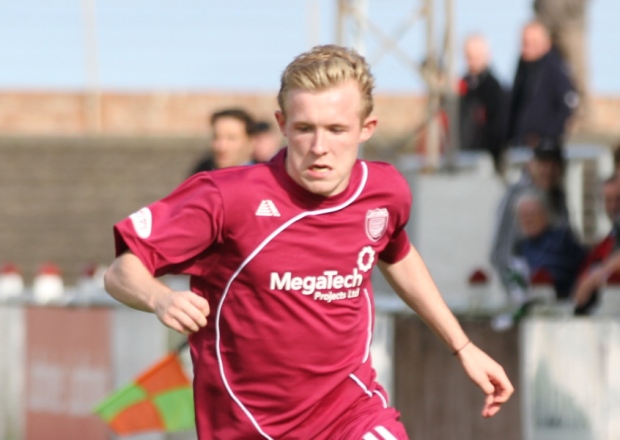 From the Arbroath Herald
Loan Ranger Darren Ramsay said that Arbroath's 1-0 defeat to Clyde was so hard to take because the side dominated the game.
The Bully Wee edged the first 45 minutes but the Lichties were rampant after the break as Todd Lumsden made a slight tactical shuffle, and Clyde could hardly get out of their own box, writes Scott Binnie.
But despite their ascendancy the hosts couldn't break down a well-organised defence and were left with nothing to show for a very positive display.
Darren said: "It's becoming a bit of a repeat for us feeling frustrated.
"Personally I don't think I had the best of games but the rest of the boys worked really hard. One day it will come and somebody is going to take a good doing off us.
"It's a hard one to take when you've got so much of the ball and make so many chances.
"Second half it was played in the final third, they were hanging on at the end.
"I'm not sure if the one at the end was over the line or not but it's gutting.
"Hopefully we can go again next week and get our first win over the line.
"It'll come. Everybody is saying that, and it will. Once we get one we'll go on a run I'm sure.
"We just need to keep our heads up, stay positive and don't let it get on top of us.
"It's hard when we're giving away early goals as well. First 15 minutes we're conceding goals for fun.
"We need to concentrate and keep the focus but we're giving ourselves a mountain to climb.
"It's tough enough in this league at 0-0 and we're basically starting a goal down.
"Hopefully we can get a win next week and get a run going.
"I'm sure the performances will keep going, it's a great bunch of boys and some very good players.
"I'm here until January and then I don't know what will happen, I'll need to go back to Rangers and see what they say.
"I'm enjoying regular first team football instead of playing U20s games. I'm enjoying it, training and that is good and hopefully we can get a couple of wins.
"It's just not going for us now."