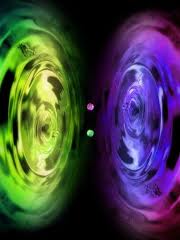 From the Scotsman: CELTIC could well scale the heights of the Champions League last 16 come Wednesday night. Meanwhile, in the parallel universe of Scottish football, they continue to plunge unimagined depths.
Failure to beat the Second Division part-timers from Arbroath in Saturday's Scottish Cup fourth-round tie in their soulless, three-quarters empty stadium won't cause any lasting grief for Neil Lennon's team and their followers if they secure a result at home to Spartak Moscow in midweek that betters that gained by Benfica in Barcelona. Lennon's prioritising of the Champions League over their weekend cup commitment, indeed, means only a couple of those players who appeared against Arbroath will make the starting line-up for the encounter with the Russians. All of which doesn't change the fact that the 1-1 draw with Paul Sheerin's rank outsiders still stands as one of Celtic's poorest showings at home in the 
Scottish Cup in the modern age.
It came, of course, a mere week after Inverness Caledonian Thistle secured their first-ever league win at Celtic Park, which in itself arrived not long after Kilmarnock bagged a victory in the east end of Glasgow for the first time in 57 years, and after 68 unsuccessful 
attempts. Celtic might be focused to the point of obsession on stunning European vistas but the price paid has been real blots on an undernourished domestic environment.
The poverty of performance within their own environs has been particularly pronounced. Lennon admitted his team has to start winning at home to bury a "bogey"; their most recent five domestic home encounters producing only one victory. The beating of Barcelona is indeed the only time they have overcome visitors in their past four 
attempts.
The classic night in the east end of Glasgow against the Catalans was one of the reasons Sheerin gave for ranking his men's valiant efforts – as worthy of a replay as was Celtic's similarily-styled battening down of the hatches against Barca – as "outweighing" what he helped Inverness achieve with their fabled February 2000 Scottish Cup 
victory. What engendered greatest 
admiration was the fact that Arbroath didn't wilt after losing the most ludicrous goal imaginable, the ball ricocheting over the line after Stewart Malcolm rattled a clearance off the rear-end of Alex Keddie from close range nine minutes before the interval.
There was a certain justice that another wicked deflection, this time caused by the Celtic wall breaking when Paul Doris fired in a free-kick in the 87th minute, allowed Arbroath to pull off a result that their chairman John Christison gushed was the greatest in the club's history. That comment was perhaps made with cash-signing in his eyes, next Wednesday's replay at a Gayfield ground where the Angus club do not yield easily sure to be played in front of the Sky cameras, and so, with gate receipts added, worth in excess of six figures. Sheerin said that made this Celtic Park draw "massive" for his club. He could have used that superlative to describe the efforts of his goalkeeper, Scott Morrison.
Celtic's problems on their own patch, where all teams are forcing them to confront the same challenges they posed for Barcelona, are bound up in the fact that they have few players capable of bursting beyond deep defences. Even if they had just one player in their ranks different on Saturday, the entire complexion of the contest might have changed. The pace and penetration of the injured James Forrest has been a huge miss for Celtic, in home games 
especially. That said, Miku twice, and Lassad right at the end, managed to work themselves into space in the 
Arbroath box and produce smart shots. Morrison, though, was the equal of all of them, the goal frame assisting him on one occasion.
Lennon used the word "complacency" in the context of the lead Celtic held for 50 minutes. His players were accused of lacking an appetite for the fray as a result. But, as Lennon said, there was no lack of effort from players 
looking to make an impression, 
little Nigerian playmaker Ibrahim Rabiu busy to no great consequence in his first start. It is inspiration, rather than perspiration, that Celtic have so often lacked in domestic games on their own soil. They daren't be lacking in 
either department come Wednesday.