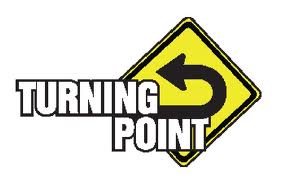 From the Sunday Mail GOAL hero Gavin Swankie netted a late strike to end Berwick's unbeaten start to the season at Gayfield.
The Borderers went ahead early in the first half when Alan Brazil hit home. But the lead didn't last long when loan defender Mark Durnan equalised from close range.
Just 10 minutes later the Lichties took the lead when Swankie's free-kick looked to be going in the back of the net with Steven Doris guiding it in.
Andy McLean replied for the visitors in the second half but in 81 minutes Swankie netted the winner.
Lichties manager Paul Sheerin praised his team's performance and said: "It was a well-deserved victory for us today. We went a goal behind but even when Berwick got their second there was no panic.
"That's because we were creating so many chances and we know we are capable of scoring."
From the Courier:
Arbroath player-manager Paul Sheerin hopes the victory will be a turning point in his side's fortunes, and that they can now enjoy a more consistent run of form as they bid to climb the table and challenge for promotion.
Sheerin's men were expected to be strong contenders for the third division title, but have so far struggled.
"We're good going forward, and that's the way I like to play my football — although it would be good to keep a clean sheet," said the manager.
"I think we were the better side and created the best chances, but after our third goal we seemed to get a bit edgy.
"We had to make a couple of great clearances near the end, and there was a particularly great tackle from Alan Rattray which, if he'd timed it wrongly, would have been a penalty.
"Now we go to East Stirling on Wednesday night and we'd like to start getting a bit of consistency and hopefully pick up a few results."
Arbroath's three points were hard earned after the visitors took the lead in
Berwick boss Jimmy Crease said: "We've lost our unbeaten record but if we can go on another run like we have just done we'll be delighted."
Berwick manager Jimmy Crease had no complaints.
He said, "Over the 90 minutes Arbroath were the better side.
"When we took the lead it was against the run of play, but ironically we lost the third goal at a time when I thought we were on top.
"We've had a great run to remain unbeaten until now, and hopefully we'll pick it up again