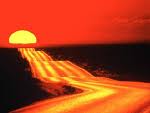 The SFL published the fixture list for the 2010-11 season once again handed Arbroath a few more unnecessary challenges in line with customary practice in recent years. http://news.bbc.co.uk/sport2/hi/football/scot_div_1/div_3_fixtures/default.stm
Apart from messing up the vital pattern of H-A-H-A which encourages better attendance, next season's fixture AGAIN makes life a bit more difficult than a purely random draw should produce.
In the first quarter's games (the first 9) we're at home only four times while the away fixtures are against the teams tipped with a decent chance – Stranraer, Berwick and Queens Park while the first derby against Montrose is at Links Park
It's a fact of life that a good start in the league usually determines how the whole season pans out – well the Lichties will have their work cut out during the August-October stretch picking up points if we want to make any kind of challenge for playoffs. The bookies' early favourite for the title, Clyde, play three of their four games at home
By contrast, if we're still challenging for something playing three of the last four games at Gayfield might give us an edge.
All the fixtures are Saturdays, the season drifts into May ending on the 7th (unless we make the playoffs). Given likely early exist from Challenge and Co-operative Cups, it looks like only postponements will yield any evening football. I would be surprised is we did actually end up playing on Sunday Boxing Day – the pattern of recent years has been to shift this to blank dates or allow a longer holiday break
No complaints, it's the luck of the draw and – whichever was the cookie crumbles – we need to make the best of it.