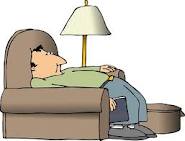 Lichtie fans and players were probably equally disappointed at another falt and lame home performance against Stenny on Saturday, our third home defeat in a row, and fourth defeat in 7 games - more than the entire season (28 games preceding).
According to Sheerin, that was the worst we've played since he joined - certainly we looked no better than an average Division 3 outfit. If we can't fix this soon, not only will the playoffs be an embarrassment - Stenny won comfortably - but it risks casting a shadow on what has been, till now, a great season
So what's the problem? It's easy to say its merely a loss of form, or the disappointment of chasing and never catching Cowden.
Recent games I've seen we seem to have less energy and less space to play than our opponents. Even when we were flying, the opposition seemed to enjoy a decent share of possession but we were able to carve them open with some crisp and incisive passing.
Is it fitness? - we seem unable to press the ball in the middle as well as our opponents. Kerr & Falkingham apart - who've been excellent all season - we often seem outnumbered and second to most balls.
The presence and form of both Swankie and Sheerin, our most creative players, has diminished and this has undermined our whiole offensive strategy
Swankie seems to have lost confidence and,like earlier in his career,now seems too easily pushed aside - that didn't happen in earlier months. Sheerin seems to have lost a yard in pace. His passes are still exquisite but only Doris is showing much spark and energy. Our third forward.midfielder - Sibanda, Caddis, Samuel only show in short bursts.
Our defence has been wobbly much of the season but, with our inability to gain much ball in the middle or use it up front, they seem increasingly exposed and easily outmanouevred. Hill has been fairly reliable but prone to glitches.
Is it tactics? Saturday's experiment with Girvan and Brown backfired badly. They seem to struggle at this level. A fit Baxter is better than any in this league and a lively Macca gives an attacking option.
Is it in the mind? We blew so many chances to bridge the gap with Cowden, it can undermine confidence. But we showed in head to heads that we were probably the better side - it was against lesser opposition that we were less mentally strong. These dead games at the end of the season are maybe hard to work up enthusiasm for.
It doesn't seem to be the case that we've stopped trying, tho nothing has been at stake. Maybe it's a question of having something in front of us to try for - the playoffs offer that but its a tough place to be if you're out of form.
Before this dip becomes a full-fledged recession, let's hope we can find a way to play and win again, and whatever the playoff outcome, end the season on a positive note