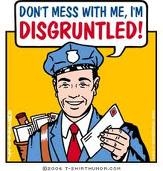 FAO: Chairman, Scottish Football League
Dear Sir
On behalf of Arbroath FC supporters, we are writing to express our serious disappointment, yet again at the completely unwarranted cancellation of another home league fixture, on 22nd January against East Stirlingshire
Even at the time of pitch inspection at 11.00 am, the ground was playable to any defined reasonable minimum standard. With further improvement in temperature forecast, the home support - to a person - have been amazed that the game was postpone "due to frost". A junior game and many amateur games were played that afternoon in Arbroath. There was NO extant risk.
Is the League serious about fulfilling fixtures? After an unprecedented enforced layoff, we would have expected greater determination to both to try to catch up on the backlog but also to complete those scheduled fixtures. We know the clubs are suffering serious financial pressure - in the case of Arbroath this weekend's game was likely to draw more due to reduced gate prices offers and hospitality. A much smaller income will be generated from the rescheduled midweek tie
This practice of cancelling games at the slightest hint of adverse conditions (which did not actually exist on Saturday) has become more frequent in recent seasons. We would stress that this seems to be down to over-interpretation of the parameters allowing referees to cancel games (for instance, wind seems to have entered the equation in recent years where it never existed before).
Our suggestion is therefore that: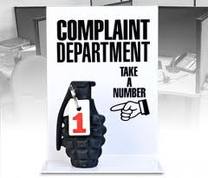 Either the SFL needs to press referees to allow more games to go ahead when both teams are comfrotable about playing the game OR to give up winter football and switch to summer fixtures. If the League has become so risk-averse and frightened of its own health-and-safety shadow - even when NO risk exists - you may as well change the nature of the game. The needs of the dwindling band of ordinary spectators seem to merit no consideration whatosever nor those of the part-time players, keen to play after making long journeys.
We're sure you can easily reproduce an anodyne excuse about some fictitious health and safety consideration - in this latest instance as in many other recent seasons, it is simply not true. Therefore we urge you instead to reconsider your whole policy of fixture cancellation to allow more games to go ahead in winter or back summer football.