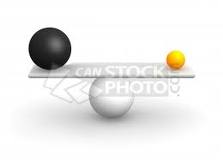 Postponements of games over the past 2 months means Arbroath - like all the other teams in this league - face a very unbalanced fixture list in the second half of the season. On the plus/balanced side, we've still 9 home and 9 away games left against all opposition.
We've already played Berwick, Montrose, Stranraer and Shire 3 times each with only home games to go (with the exception of another trip to Ochilview)
We've still to fulfil a home and away legs against Queens
but what will be crucial is the three out of four games still to be played against fellow rivals Albion, Annan and Elgin and also against Clyde.
Remaining fixtures for 2010-11, by opponent
Team Games Left Home or Away
Albion Rvrs A x3 2A, 1H
Annan x3 2A, 1H
Clyde A x3 2A, 1H
Elgin C x3 2H, 1A
QP x2 1A, 1H
Montrose x1 1H
Stranraer x1 1H
E 'Shire x1 1A
Berwick x1 1H