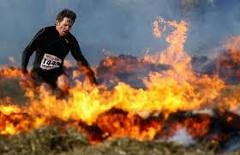 (from the Courier) Sheerin has signed up nine new players — himself, Griffin, Falkingham, Malcolm, J Sheering, Swankie, di Milta, McGowan, Hamilton — to complement the nine that remain from last term's survival play-off heartache.
He accepts there are potential difficulties confronting him.
"It can take time for a new squad to gel," said the man who replaced J W****r during the summer, "But the group has been together for a wee while now and there's been a progression in pre-season so hopefully by the time we line up against Elgin we'll be good to go.
"Having made the num ber of signings we have there should be a freshness about us."But I am also aware that it can be tough mentally raising yourself after the low of relegation so we're trying to get the ones who are left from last season as positive as possible.
"For many of the guys it's a new environment we are going into, and the third division is going to involve a good deal of travelling, but we just have to get our heads around the idea we'll be spending a lot of time on coaches."

Sheerin is determined the Lichties won't sacrifice style in their pursuit of an immediate return to the second division though he recognises perspiration will be demanded as well as panache.
"I believe in playing football the proper way," he said. "But I'm not naive. I know there will be times we'll have to dig in and show other qualities