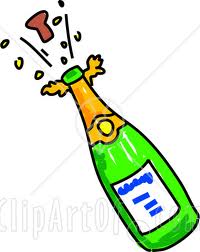 Relatively unchanged Lichtie side took the field at Links Park in front of a 1,000+ crowd for the `traditional' derby. Not even the more optimistic Arbroath fans, buoyed by recent performances, could have expected such a glorious afternoon.
All too fresh in our minds was the poor 3-0 reverse here back in August and even more traumatic, the 5-0 humiliation exactly 3 years ago.
The game took time to settle. We struggled to get hold of the ball and string two passes together. Montrose crowded the midfield and pressed hard forcing us to play early high balls which were easily mopped up by the tall centrebacks. Mo started coming more into the game and looked more threatening, especially with attacks down the right leading to a couple of shots wide or which Hill dealt with.
The encounter had been quite lively and Montrose had already picked up a couple of bookings
Thngs changed around the 30 minute mark as Sheerin won a ball in the middle, released Chisholm down the left - Falkingham had hared down the right in support and a fine cross was easily converted. Mo complained bitterly of offside.
8 minutes later Swankie jinked into the box from the right, was baulked then recovered to slot the ball high into the net in front of the Mo fans. Great composure.
Things got tastier when, as Gibson controlled the ball on the edge of our box, madman Hegarty charged in with a wild tackle to fell the big man. That probably deserved red but he got into a shouting match with the ref and arbroath players which earned a striaght red. Sheering exchanged words as Hegarty left and received a yellow for this trouble.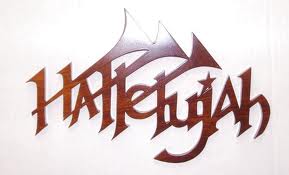 It was a happy Lichite contingent at halftime and the New year improved further 6 minutes after the restart. We'd really taken the game to the home team and, after another neat interpassing, the ball came to Falkingham who slotted neatly home on 51 minutes.
More woe for Montrose as left back Pope, booked for words with the linesman late first half, was sent off for a poorly timed challenge. 9 men versus 11. We themn relaxed into training mode just passing the ball to death around Montrose.
To their credit, they reorganised a bit and somehow stiffened their crumbling rearguard. They even mounted a couple of attacks and came close to a goal. But this was our afternoon.
We then spuned a barroload of chances until the 66th minute when De Milta, a real livewire coming on in the second half, took the ball down the left and into the box sliding a pass to Swankie who neatly deflected it past Wood. 73rd minute Swankie was upended by the keepr in the box but sent a tame penalty striaght into the keeper's hands.
An amusing interlude in the closing minutes as Mo Manager Tweed was red-carded then the Mo support starting chanting Tweed out.
Remarkably we took our foot off the gas - all our subs were on but we couldn;t make any real openings until the last moments when a ball into the box was touched by Doris who was brought down and he finished off the penalty
Superb - delicious payback for recent humiliations here. Mo's indiscipline helped bu we were 2 up before they had a man sent off and 3 up beofre they were reduced to 9 men. Once we had worked out how to counter Mo tactics of a crowded midfield, we were the superior team with good passing.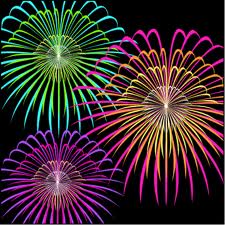 The team received a deserved standing ovation. Paul Sheerin is now getting rave reviews from fans who were in deep doubt about his capabilities two months ago. Well done all.
Just for the record - we've had only a few big scores at Montrose a 3-5 in 75-76, a 1-6 in 19955-56, and a 0-5 in 1934-35.