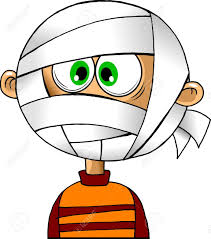 From The Courier: Angry Arbroath boss Allan Moore did not pull his punches after Hamilton backed out of a loan deal at the last-minute yesterday.
The Gayfield gaffer had thought he was going to further bolster his squad with the addition of Accies defender Craig Watson.
Moore had intended to hand the 19-year-old his debut for Arbroath in the top-of-the-table clash with Albion Rovers this afternoon alongside Falkirk centre-half Ryan McGeever, who he secured on loan earlier this week.
The manager had previously agreed the deal to take Watson with his counterpart at Hamilton, Alex Neil.
However, Neil yesterday left New Douglas Park to take the reins at Norwich City and Hamilton's caretaker player/coach Martin Canning has now decided not to allow Watson to join Arbroath — a development that has outraged Moore.
He said last night: "I am absolutely fuming about this.
"I thought I had everything sorted out with Alex Neil. He had spoken to his chairman about the deal and he was fine with it. "I finally managed to get hold of Alex yesterday and he said it would go through today.
"I then got a phone call from my chairman at 3.30 this afternoon saying that the new manager Martin Canning had decided he was going to keep Watson.
"To say I am disappointed would be an understatement. I thought the deal was done as we had already agreed it. "I had intended to play Craig alongside Ryan against Albion Rovers.
"It now means I will have to change my team at late notice.
"I had also held back looking at others as I believed the deal was done.
"Now we will have to start looking elsewhere late in the day."
Moore could certainly have done with further reinforcements as the draw against Montrose last week came at a cost with several players picking up injuries.
The manager was less than happy with some of the challenges in that match along with the result as Arbroath passed up a chance to open up a six-point gap at the top of the table over Albion.
He added: "The injury situation isn't too clever at the moment.
"Kevin Nicoll and Scott McBride are definitely out while Ricky Little is a major doubt. We will also have to wait and see what the medical advice is about Jordan Lowdon who broke his nose against Montrose last week.
He added: "The good thing is we are still creating a lot of chances and I am hoping we will be more solid at the back.
"We missed an opportunity to open up a wee gap last week so hopefully we can do so this week with a win over Albion Rovers."