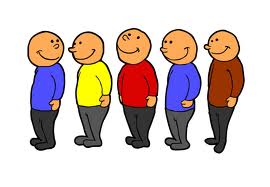 From the Arbroath Herald: ARBROATH manager Paul Sheerin hopes the patience he showed in putting his squad together will pay off when the Lichties play their first competitive match of the new season tomorrow (Saturday).
The boss has admitted that progress in building the squad has been slow but two further acquisitions on Saturday after the Keith friendly, and a further signing on Wednesday boosted the numbers to 17.
Striker Darren Gribben, formerly of Berwick Rangers, ex-Celtic schoolboy Keiran Brennan, who plays down the left, and defender Alex Keddie, formerly of Dunfermline pledged their services to the club.
And Mr Sheerin is also hopeful that he persuade even more new faces to put pen to paper before tomorrow's cup clash.
He told HeraldSport: "Hopefully I can get some in before tomorrow. We have made offers to players but some issues have to be straightened out first, which is understandable.
"We have made an offer to Scott Robertson, who I thought was excellent on Tuesday night.
"With the offers we have made it is now just a case of waiting and seeing, which pretty much just sums up our pre-season.
"And if these offers do work out then the patience we've had in putting the squad together will have paid off."
However, one trialist - now signed - former AFC Wimbledon midfielder David Banjo, might not be so lucky in securing a deal. The manager explained: "David did well on Tuesday but I'm concerned we have too many similar players at the club already.
"So he might just miss out which does seem harsh because he has done well but I don't want to be overloaded with too many players of the same position."