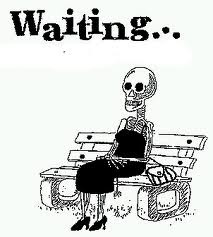 From the Arbroath Herald: PRE-SEASON training began for Arbroath FC on Wednesday night despite boss Paul Sheerin making slow progress in building a squad for the new campaign.
The boss said the past week has been uneventful on the signing front as he is still waiting to hear back from several players to see if they are to pledge their future to Gayfield.
At the moment the only signed players at the club are himself, Stuart Malcolm, Lee Sibanda, Mark Baxter, Steven Doris, Darren Hill and Tony Bullock.
But Mr Sheerin said he had been looking forward to getting out on the training field.
He explained: "Training got under way in Perth on Wednesday and I had been looking forward to getting back to it.
"Although we haven't had any more signings I'm still waiting to hear back from quite a few players.
"But we have got quite a few young boys who will train with us.
"It is about fitness at this stage but nowadays most keep themselves in decent shape anyway.
"But fitness will be the first thing and we will move on from there."
Monday saw the release of the new campaign's fixtures, with the Lichties kicking off on August 11 with an away game to Airdrie United.
This is followed by a home fixture against Ayr United before being out on the road again for another two weeks.
But the boss is confident his team will be able to start in a strong position despite the schedule.
He added: "The way the fixtures have worked out is similar to last season so we aren't panicking.
"It is hard to say if it will be a tight league but all the games are going to be difficult. There will be no easy ones.
"We need to get through the first quarter to see what everybody is about.
"Then you have teams like Alloa who were excellent last year and look like they have a few extra pounds to spend.
"I think it will be a tougher league next season.
"But our aim will be the play-offs this season and it is what we have to aim for."
Season tickets for the new campaign are also on sale now with prices frozen from last year.
They can be bought weekday mornings from the office at Gayfield from 9 a.m. to 1 p.m.