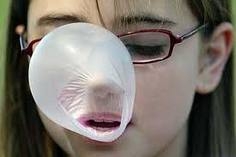 Lovely sunny August afternoon and a crowd of 500 for the season's opener, our first competitive fixture against Annan. Early hopes we could build on the positives from last weeks game against Elgin were comprehensively dashed and our dire home form continues as we fell short of a mobile and tight Annan unit
With Hamilton injured, J Sheerin started up front in an otherwise unchanged lineup. Arbroath made the early running and came close with Malcolm heading just wide from a corner. As the first half wore on Annan came more into it , adopting a rather physical but effective approach to crowd the ball. Increasingly th e home team resorted to hopeful punts forward. McGowan and Swankie saw plenty of the ball but could not create any space while high balls flung into the box were easy meat for Annan's giant defenders
That familiar sinking feeling returned when, on a typically counter-attack move down the left, a neat cross came in and was neatly headed past Hill by Cox. the slide was well and truly on when we failed to clear a corner from the left 3 minutes later and fell to another header from Neilson.
Second half we put ourselves about for about 20 minutes and kept possession in the Annan half, but lacked the quality and guile to open up a tight defence. Bringing on Di Milta created some width and chances late on but we lacked the break of the ball.
On breakaways Annan should have added to their lead but comfortaby held on.
Annan looked a very fit, well organised unit working together to close down our attacks and built their own. They also had pace which made our defence looked suspect at times. They stopped our passing game early on and without a commanding presence up front like Hamilton we lacked an alternative route to goal
Not smart or fit enough, we may need to be more patient at home - it could be a long hard season