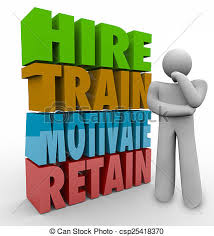 From the Arbroath Herald: Todd said: "We've agreed terms Ricky Little, Scott McBride, Craig Johnstone, Kieran Stewart, Kieran McWalter and Jordan Lowden, We're just getting the paper work tidied up.
"Jack Smith, Kevin Buchan, Johnny Lindsey and David Crawford won't be coming back. Ultimately we didn't get enough out of them through the season so we need to freshen things up for the next season. They're all great lads and we thank them for their service.
"We're also working on bringing in a defender, a striker and a central midfielder at the moment but I won't say any more until the deals are done."
Lumsden has already brought in two players to build towards promotion next season after defender Graham Hay and forward Jamie Reid signed on at Gayfield.
The boss was delighted to bring that duo in, saying they will add a great deal to the player pool.
He continued: "Jamie will bring some great quality. He's a tricky player going forward and plays in a number of different positions, he can go up front or on the wings. I think he'll bring a bit of quality and also variety. Hopefully he'll bring a bit of spark.
"The fans love that Bobby Linn type of player with the trickery and flair so hopefully he brings that.
"Graham Hay is a solid defender, he's aggressive and likes defending. Hopefully he brings some solidity to the defence."
The Gayfield gaffer revealed that Kevin Nicholl is unlikely to remain with the club next year after attracting the attention of a number of clubs.
He also added that he's relieved to have his two best performers of last year - League Two Player of the Year Bobby Linn and Mark Whatley - already signed on two year deals.
But Todd admitted that if bids come in for the star duo, it would be down to the board whether or not they'd be accepted.
He said: "We haven't been able to reach an agreement with Kevin Nichol, he's got interest from other clubs so I'm not sure if he'll remain an Arbroath player for next year. It's one of those things, the nature of one-year contracts.
"Probably our two best and most consistent players have been Mark Whatley and Bobby Linn. Fortunately they are both on two-year deals. We've safeguarded them but you don't know if a team will come in and offer money for them, and that's down to the board if they'd accept any money or prefer the players to stay.