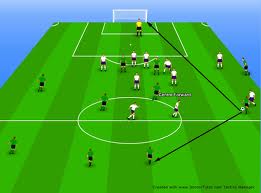 From the Arbroath Herald: A NEW centre half is the target for Arbroath manager Paul Sheerin as the transfer window deadline closes in.
Already the boss has brought in former St Johnstone striker Collin Samuel until the end of the season, with the 30 year-old scoring on his debut against Albion Rovers on Saturday.
But with only days remaining to complete any moves, Mr Sheerin is hoping he can get his potential signings to put pen to paper before it is too late.
"It is fair to say we are looking for a centre half although we are not as far forward on that as I would have hoped.
"However, things can change quite quickly, even in the space of just a couple of hours.
"It might be a case of people just hanging on to see what comes about before making any decisions.
"We don't want to be rash and we will be making sure we are bringing the right player into the club."