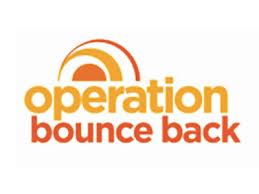 Torrential rain beforehand and drizzle throughout didnt affect the Recreation pitch. Our defence had a transitional look with Malcolm back at the centre but travis moving right for the injured Baxter and new signing Hamilton at left back. With Doris out, Sibanda started wide and Holmes upfront
Arbroath started sluggishly, perhaps over-wary of a lively and mobile Alloa side who moved the ball around well. For the first 40 minutes we struggled to get any foothold on the game and it should have been out of sight by then with Alloa scoring twice while our attacks were rare and ineffectual.
On 18 minutes, Cawley had too much space and time out left and smashed ina great shot from 25 yards into Bullock's left hand top corner. Alloa proceeded to spurn more chances unitl a suicideal Malcolm backheader on 32 minutes allowed the Alloa striker to pick his spot.
The Lichtie travelling support - who refused to be moved from the `Alloa shed' - were tearing their hair out by this time and most feared a heavy defeat was in the offing.
It was a surprise break right on halftime when Sheerin fed Sibanda out right who found space on the edge of the box to smash in an awkward cross which ricocheted off Holmes and in. Hardly deserved but it raised the mood at halftime
Probably harsh words in the teamtalk and Mair and Rennie came on in place of Gribben and Sibanda and we already looked more offensive and determined. A nice break down the right from Rennie fed the ball to Currie whose slightly deflected shot flew in over their keeper.
Arbroath were now on the front foot and dictating play. A nasty foul on Mair went unpunished by the referee but from the resultant free kick by Sheerin from the left, Travis sold in unaccompanied for a cool finish on 63 minutes.
Nothing's easy for Arbroath and a few minutes later, Rennies tackle wa spunished with a straight red (it said he was dismissed for disent in some reports). Thereafter Alloa took a grip of the game and we sat back to make it difficult. A succession of corners (13 to our 4 overall) were defended and elsewhere Grehan missed what looked an easy header - but the defence held firm for a remarkable turnaround victory
The away support gave ref Salmond a roasting for perceived unfair treatment.
Great showings from Kerr again, Sheerin in patches, and Travis with the defence tightening up and Rennie and Mair up front looing threatening while Hollmes is proving a great out up front
Well done Arbroath