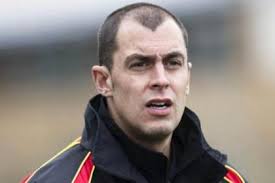 From the Arbroath Herald: Angry Arbroath boss Todd Lumsden said his reputation would be in tatters if he reneged on a contract in the manner two players have done with him in the last week.
But the Lichties boss is focusing on the positives after Michael McKenna and Scott McBride went back on verbal agreements to sign deals with the Gayfield club.
McKenna had agreed to sign from Livingston but has instead agreed a written deal at Berwick Rangers, while McBride has moved to Albion Rovers after assuring Arbroath management that he'd be remaining with the Smokies.
Todd feels there's a silver lining though as he looks to continue to bring in quality players to his squad.
The boss said: "We're disappointed with two players that agreed to sign and backed out of the deals.
"It's disappointing when players don't come through. If I was to offer a contract to a player then take it away, my name would be mud. It's disappointing but we'll move on.
"We would have been at 16 players but we're at 14 signed players. It gives us the opportunity to look elsewhere for something different so that's a positive to take from a disappointing situation.
"We're talking to centre halves, centre midfielders, a striker. We've got boys coming in for pre-season in those positions, a goalkeeper as well. The phone's never stopped with us trying to contact people for deals and training."
The club has just confirmed their pre-season schedule of friendlies and Lumsden believes there's a decent mix of fixtures.
He added: "We've got five good friendly games against varying opposition, home and away so we think there's a good balance there."