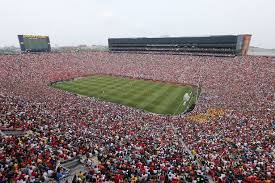 The Lichties continue their promising pre-season friendly workout with another two wins - 4-0 at home to Highland League Fraserburgh at Gayfield and 2-0 away at Meadowbank to Lowland League champions Edinburgh City on Tuesday
Lots of experimentation going in these games so, as usual with pre-season, it's no real indication of how the season will start let alone pan out. But always better winning than losing
From The Herald:
ednesday's 2-0 win over Edinburgh City means Arbroath continue their 100 per cent record in pre-season games - and still haven't conceded.
Wins over Dundee United, Exeter City, Fraserburgh and now the Lowland League champions have all given Todd Lumsden lots of positives to take ahead of the new season.
But the Lichties boss is refusing to get carried away with the good form, because he says the performances still haven't been all that great.
Todd said: "It was a good 2-0 victory down against Edinburgh City. It was the fourth game of pre-season and we still haven't lost a goal, winning four out of four.
"We're just trying to keep a level head because, as much as we've won four out of four, the form hasn't been that good.
"We're not exactly scintillating but we can only do as much as we can in terms of getting a team out to win the game and we've been doing that, so long may that continue.
"We're just trying to keep our feet on the ground because the priority is the league and cup campaigns.
"We play Rangers next Friday night and we don't know what type of team they'll field, senior or reserves or U20s so we'll see what kind of test that will be.
"Andy Munro has a tear in his groin, Mark Whatley took a knock on the knee and Martin Grehan got 20 minutes against City.
"Jamie Clarke did well in the games he's played, he's got some good experience and will offer something for us now that he's signed.
"We're still looking for other additions but the problem is there's not much movement out there."