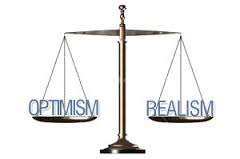 Todd Lumsden's quote in last week's Herald: "This is the first time we could really jump up the table with the right results. It's the challenge to the players to move up a few spaces in the league, depending on how games go. So this is now the most important game of the season and we need to take some points from this, hopefully all three.
"The players and staff aren't getting caught up in the league position because of the type of league that it is. If we go upto Elgin and only take a point then so be it, the season isn't going to be defined by what happens on Saturday."
Before the Elgin defeat, this optimism was reflected among the fans - there seemed to be a similar expectation even assumption that our improved recent showings would yield a result. After one good showing at Shire, Lichtie fans were consigning them to relegation yet they have since picked up.
We're still uncomfortably close to the foot of the league. With key players out, especially Bobby Linn, we need a real determination and concentration going into every game and we need to perform from the first minute