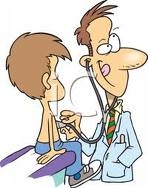 After a total of 5 competitive games and about 5 friendlies in the current campaign, we've managed a single win so far, conceded a shedload of goals and struggled to find the net in most of them. We've shown some occasional spells of promise but many more of flakiness and lack of cohesion
It's still not too late to turn things around for this season but what's gone wrong. Here's some theories
A. Newly assembled team needs time to gell. A question of more time in training and in matches. Annan and Montrose hunted in packs - we looked like disparate individuals, with large spaces in between
B. Inexperienced manager needs familiarisation time - maybe not assisted by having to play every game, despite his own personal qualities. The need for some perspective maybe best from the bench?
C. The squad of players is not up to it (and some showed up poorly against the dross of Montrose) or some like Sheerin, Falkingham and Griffen haven't got used to the rough and tumble of Division 3. You have to compete and win the battle - football is a luxury. Also since Scott departed. we're desperately short of any pace anywhere in the team (maybe with the exception of De Milta)
D. Questionable team selection and tactics: questionable. Fans question J Sheerin's starting place, the exclusion of Nimmo, Ross De Milta from starting lineup and the placement of key midfielders such as Gibson and McCulloch. The defence, fairly slow, has no adequate cover and Hill has been sound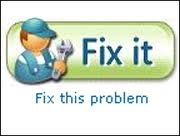 E. Lack of fitness: Montrose game apart, we've suffered second half (eg against Dunfermline, Elgin) - the season's underway and we don't seem as sharp, first to react as much of the opposition
F. Nae breaks. We've probably had enough possession in forward areas but, Elgin game aside, carried little threat. We need some sharpness and a proven goalscorer.
G its all Jim Weir's fault for disposing of key players (to Forfar) and signing our top players of last season for Brechin.
H. The Board hasn't provided enough funds to recruit more talent. Maybe our last chance to win a title, it's time to push the boat out and buy success.
I. Any combination of the above?
J. Any other key factors
Your informed opinions and practical suggestions are welcomed