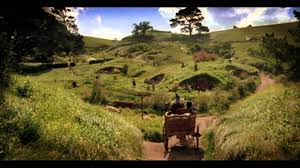 On a fine day for football on the dreaded Ochilview plastic, there seemed as many Lichtie fans in the `away' end as home fans, with the younger contingent keeeping it noisy the entire game.
Unusually we scored iur first goal early, a lovely fast attacking move down the right released Bobby Linn to lay in on for Andy Ryan to sweep a sweet strike into the net after 7 minutes. Arbroath proceeded to control the first half, and slick interpassing among the forwards and midfield opened up quite a few opportunities. But our finishing was woeful, Ramsay hitting and easy chance over then Ryan striking the bar. Lichties wondered whether we would pay for that profligacy.
Second half, nerves were eased when a lovely through ball to Ryan into the penalty area saw their defender wrestle him. A sending off seemed harsh, though he was last man and Linn despatched the penalty clinically. A few minutes later from a simialr position on the left Linn broke through and laid off a pass for Ryan to notch an easy second 0-3.
With SHire down to 10 men, our control became virtually absolute bar a few lone Shire forays down the left. The subs were all used, with Grehan, Kane and Reid coming on.. and it was another neat forward pass down the left channel to Grehan who finished well on 78 minutes.
Arbroath played the game out. Shire suffered a bad injury to one fo their subs, redcuing them to 9.
Overall a lively performance from Arbroath who passed the ball well and were able to open up the Shire defence almost at will. We had 22 efforts, 10 on target. But this seemed a poor opposition so difficult to draw many conclusions apart from the fact that our finishing was wasteful
Fantastic to get three wins in a row but we're still nearer the bottom than the top. But signs of the team getting organised and also more confident