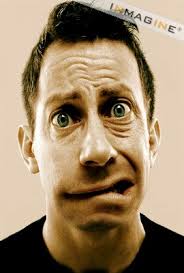 From the Arbroath Herald:
Arbroath chairman John Christison admitted he was relieved to see a "perplexing season" finally come to an end last week.
The Gayfield chief described the up-and-down campaign as nothing short of a rollercoaster.
He said: "It was a fantastic first half to the season up until the end of December.
"Expectations were high and we really felt that we were going to go and do something. But then it turned against us around Christmas time.
"A lot of things happened, injuries and so on.
"We didn't get the strategies right on the pitch.
"Then we went and got one win in about 15 or 16 games, so we had to take the decision to dispense with the manager's services.
"It was a rollercoaster of a season I must admit.
"I was probably glad to see the back of it come the end of the season.
"We had to fight right until the end to secure our place in the play-offs and we lost the semi-final right at the death.
"It was a very perplexing season to say the least."
John hopes that the side can use their end of season momentum to move into the next campaign in style.
He also added that the cruel play-off semi-final loss to Queen's Park was indicative of the Lichties' season, failing to take chances.
John said: "The players certainly got behind Todd at the end and there was certainly a lift when he took over.
"Hopefully we can build that momentum now, keep the players we want to keep and bring in some new players.
"We want to restore the competitive edge to the team.
"We were the better side over the two legs, Queen's Park admitted that.
"It just summed up our season - we gave away a lot of goals like that.
"We thought we were going to get to penalties and have a good chance."