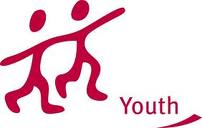 Admittedly we were a bit stretched to put out a strong team last Saturday with injuries.
But it was encouraging to see a few younger players starting or coming on as subs - Falky, Girvan (age 21), Wedderburn (21), Ardallany (age 22) and subs Strachan and Birse (some record claims Birse is only 16 - is that right?), Bryce (21), while Elfverson (19) has still to come back
Experience is vital - Sheerin (37), McAnespie (31), Malcolm (32), Gibson (31) and Kerr (29) provide some of that.
On ages, I was surprised to see Mark Baxter is still only 26, and Sibanda looks younger than his 27 years.
Onwards and upwards
To quote Dave Barry: You can only be young once. But you can always be immature.