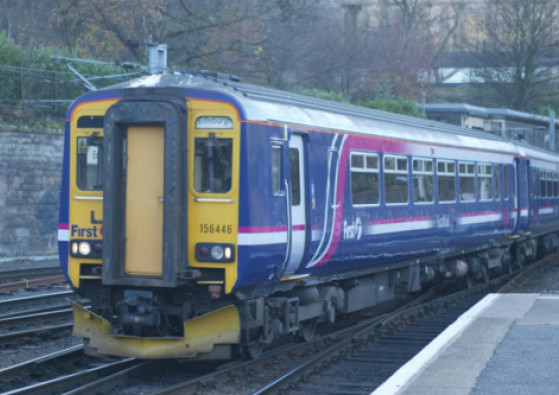 Just one train out of 16 arrives on time at Scotland's worst performing rail station.
The Dutch firm that now operates ScotRail, Abellio, has revealed just how bad its record is for punctuality.
Arbroath station in Angus came out as the worst performing station in the country with just 6.1 per cent of the services terminating at Arbroath in the year up to October arriving on time – within a minute of its schedule.
Second bottom was Ardrossan Harbour, in Ayrshire, with an 10.9 per cent punctuality rate.
It was followed by High Street in Glasgow which recorded a rate of 19.5 per cent and Springburn in Glasgow, on just 22.2 per cent.
At the other end of the scale, 89.6 per cent of trains terminating in Cowdenbeath, Fife, and 89.4 per cent of those completing their journey in Dunbar, East Lothian, arrived within 59 seconds.
Posters in railway stations claim more than eight in 10 trains - 83.3 per cent to be exact - on the network arrive on time.
The official figure used to calculate punctuality is called a public performance measure and it regards all long-distance journeys as on time if they arrive no more than 10 minutes late.