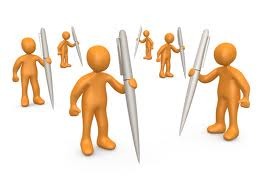 Online Arbroath Herald: Maroons' board want your views Published on Monday 9 July 2012 16:33
THE BOARD of Arbroath Football Club are keen to hear the views of club stakeholders on the Rangers issue. Arbroath FC chairman John Christison and secretary Dr Gary Callon attended the meeting of 30 clubs at Hampden last Tuesday when the future of Rangers was discussed.
The board will consider the proposals put forward at the meeting and would like the input of club stakeholders. A statement released by the club said: "These views will be fully debated and taken into consideration as we deliberate over the best way forward for both the wellbeing of Arbroath FC and Scottish football as a whole."
Feedback on the matter can be emailed to afc@gayfield.fsnet.co.uk and will be taken into consideration before Mr Christison and Dr Callon return to Hampden on Friday for the Special General Meeting.