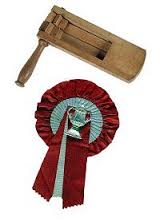 From the Arbroath Herald
Goal hero Bobby Linn hailed the Arbroath fans as the best in the lower leagues after they roared the Lichties on to their first win of the season.
Linn grabbed the late winner at Bayview as East Fife were seen off 1-0 by Todd Lumsden's side, who finally got their just rewards after a great performance.
And the ex-Fifers star praised the Lichties legions for their tremendous support after they went to Fife in Spanish-themed fancy dress, in appreciation of midfielder Sergio Cecilia Alvearez.
Bobby reserved special mention for the 'Arbroath Ultras' group - a band of local youngsters who are drumming and singing their hearts out at grounds across Scotland in support of their team.
Linn said: "I've played at a few clubs in the lower leagues and they're the best fans I've played for. After games we go in to see them at Tutties, they're always out speaking to the lads and clapping them on. I've been here when we were relegated and they continually back us. They had a themed Sergio Appreciation Day and it just shows you how much they take the football seriously.
"I need to give a special mention to the Arbroath Ultras though, just a group of young lads who come along and really create an atmosphere. It obviously helps us giving us a lift. It's great to see them coming to games, you look after games and they've got their clobber and their drums and everything.
"You have to applaud them for that, young kids could go down other routes but they're taking any means to follow the team, so fair play to them.
"It's a great result and one that's a long time coming because we've worked hard to get to that point.
"For me it was nice to get my first goal of the season but for the team it's just massive because it gives us that lift. You saw from the team how much effort everybody put in again.
"I've looked at the goal a few times and it might sound silly, but I looked at the celebrations when it goes in and you see the delight on everybody's faces as it goes in, they were all together. I took a few hits mind you when it went in and I was on the ground, but it was definitely worth it. We know it's been coming because we've been working hard. It's never nice when you're playing well and losing the games."
Next up for the side is a home game with Stirling Albion and Bobby says the Lichties go into it with confidence after recording their maiden win.
He added: "We'll go into the Stirling game full of confidence. We need to make Gayfield a much harder place to come but of course, it's one game at a time. But we feel we have some confidence and we can go and win that game. If we do win that then I think you could start looking up the way. It's very early in the season."
Todd Lumsden...."Special mention has to go to the fans, they turned up in sombreros and ponchos and things in celebration of Sergio Alvarez and he was really humbled. The fans have been different class. We were at the 36-0 dinner on Friday night and the support from the fans was tremendous. They've been right behind us and were different class again at East Fife."