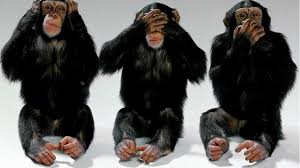 After the Dunfermline first-half horror show, Lichtie fans saw an even poorer showing at Gayfield against Elgin in the league opener. No positivesat all and even the usually reliable Linn didn't manage pass marks. Early days yet but worries over the following aspects at the start of what might be a long season
1. Lack of pace: maybe we've been spoiled in recent seasons with the likes of Simon Murray but we only operated at slow and slower pace yesterday. Clark has some nice touches but seems very slow and up front we are positively lumbering. Surely the modern game at all levels requires more pace
2. Lack of physical presence: Elgin were a big team (apart from the excellent Marc Mckenzie) but we were second best in physicality throughout. They had plenty time. How we missed the likes of McManus and Hunter hassling their defenders, denying the opposition a moment's rest. Our bigger players need to put themselves about more... but see lack of pace above.
3. Lack of shape: I wasn't clear how the team was actually set up. A few times in a feeble first half showing, Linn was clearly struggling to find a player in space to pass to. We've heard the manager is keen on zoning and high tactical awareness but is this valid at this level or are the players up to it?
4. Poor touch and passing: so basic, but too many bad touches, balls hit out of play or worse, to opposition. Wilson's surges forward first half were let down by fairly poor final balls.
5. Lack of leadership and spirit: it's tough having a player sent off early but, a second half spell apart, we didn't sense any great belief or spirit to have a go. I didn't see anyone rousing the troops to recover from setbacks.
Far too early to rush to judgement and plenty of time to rectify things. But too many questions raised already