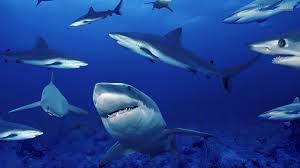 From the Arbroath Herald John Christison: We were happy to match Campbell's ambition
The winds of change are blowing in Arbroath as Dick Campbell's squad begins to take shape ahead of the new campaign.
It's fitting then that his chairman John Christison describes him as a "whirlwind" of a character.
From the moment he arrived at Gayfield, Campbell began identifying the targets he needed to turn around the fortunes of an underachieving side.
Ambition oozes from the man and it's an ambition that the Arbroath chairman has been happy to meet financially.
An small increase in the playing budget has followed as the likes of Ryan McCord, Colin Hamilton and Bryan Prunty have dropped down the leagues to take part in Campbell's revolution.
Steven Doris has also been lured back to the club whose fans hold him in such high regard.
John said he's thrilled to have a manager who can compete in a shark tank when it comes to attracting players, adding that the club had to show ambition with its budget.
But he stressed that prudence remains the name of the game for the club and the increase has not been a giant one.
John said: "He's in the door and wants to make his mark, so he's acted very quickly which is great.
"He really identified the players he wanted and he's went out and got them.
"There's a limited amount of players. When you've got the other Angus clubs and the Fife teams, we're all fishing in the same pool.
"It gets harder and harder to get players and we're lucky that Dick has a way with him that it's hard for players to say no to him - players genuinely want to play for him.
"He's very ambitious, there's no doubt about that.
"The budget has slightly increased. Not fantastically, but it has increased slightly.
"We as a club are ambitious as well and sometimes you have to say we have to work smarter and sharper in raising funds.
"You have to be prudent as well, we realise we've still got the club to run as well."