From the Arbroath Herald
Alloa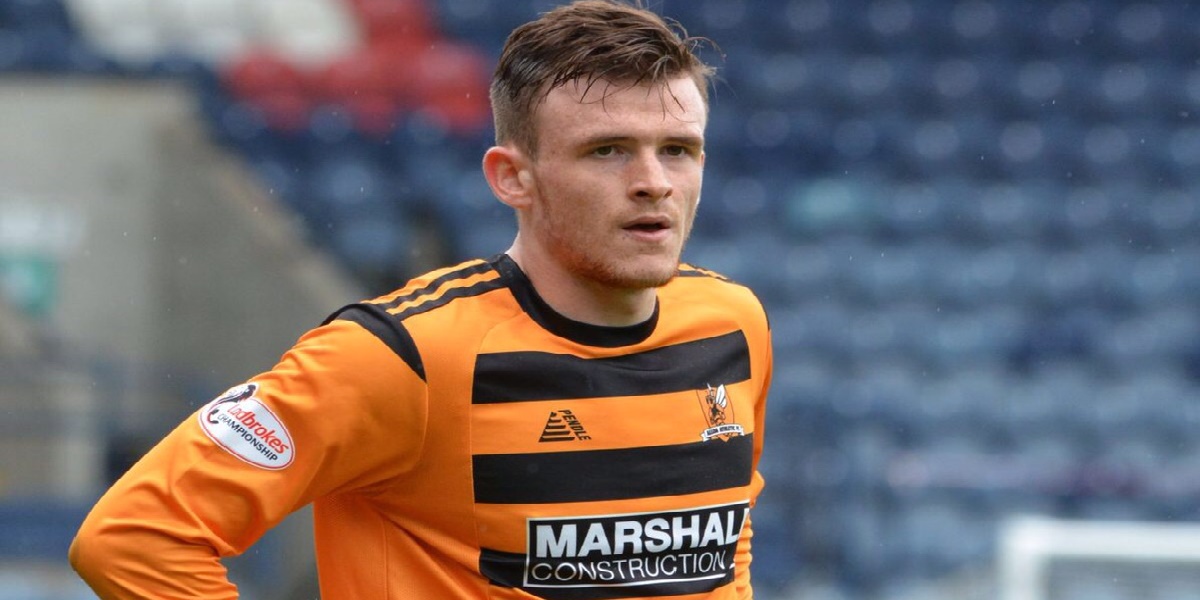 loanee Mark Williams is buzzing for first Arbroath game
New Lichtie Mark Williams hopes to show Alloa Athletic boss Jack Ross what he's all about after moving to Gayfield Park on an emergency loan.
And if the 20-year-old defender can help Arbroath gain promotion to League One, that'll be even sweeter.
Williams can play at right back, right midfield or centre back and arrives in Angus after Todd Lumsden's squad suffered a barrage of injuries.
Mark's signing was announced on Tuesday afternoon shortly before a pitch inspection saw the clash between Arbroath and East Stirling postponed for a second time, due to a frozen pitch.
The Wasps lad was gutted with the call-off as he's utterly desperate to get playing football, saying he cannot wait for the Queen's Park game this coming Saturday.
Mark said: "I was trying to get out on loan for a few weeks so I could get some game-time. Todd knew me from seeing me at the start of the season in the exit trials, and he wanted to sign me there. So he's been interested from the start of the season and I knew interest was there.
"They're pushing for promotion so I thought it would be a good opportunity for me to go and get some game-time under my belt, go and play 15 games and do well for the rest of the season.
"Promotion is very manageable with the position they're in now. But there are so many teams that can end up in those play-off places, or even win the league. It's such a tight league. It's good for me because I want to be involved in something like that, I've never been involved in a promotion so that would be good for me personally and obviously for the club.
"Since Jack Ross came in I haven't played a lot under him, some managers come in and they like to bring their own people in. It's a chance for myself to get more experience. I have played some games this season, maybe not as many as I'd have hoped, but this is a chance for me to go and prove myself at this level and get a run of games because I haven't had that.
"I know a few players at Arbroath. I know Darren Ramsay well, we played at Rangers together from under 9s to about under 14s so we've known each other for a long time. We're good mates. I know some boys from playing against them and I know Greg Rutherford because he was with Alloa before. It's not as if I'm going into the dressing room not knowing anybody.
"I'm raring to go for the game on Saturday, the call-off was disappointing on Tuesday but we'll go on Saturday. Queen's Park have got a good squad and they'll have the same goals that we're going to have."